I've had a lot of chicken pot pies growing up, but I never realized how simple it was to make it. In The Kitchen With Gina Young tutorial on YouTube shows how simple and fast it is to make a chicken pot pie. Most of the ingredients are premade and alert to go, but if you want to make everything homemade, you can. I prefer buying everything premade such as the frozen veggies and the rotisserie chicken so it saves me more time in the kitchen. One thing about homemade cooking, it's simple to make a mess and have dishes pile up. I like it when things are simplified if it's a complicated recipe. In this case, everything is still fresh.
Ingredients:
Chicken
Salt
pepper
garlic powder
parsley flakes
Heavy whipping cream
1 tbsp genuine butter
1 & 1/2 bag frozen veggies
Onion chopped
Potatoes
2 cans cream of chicken soup
1 can cream mushroom soup
Pre-made pie crust deep dish
Directions:
First, chop all of your ingredients such as the potatoes and chicken. Then, on a pan, sautee the onions until they're translucent. Add the chicken breast along with the frozen veggies. Mix everything together on low heat. Make sure to season with salt and pepper.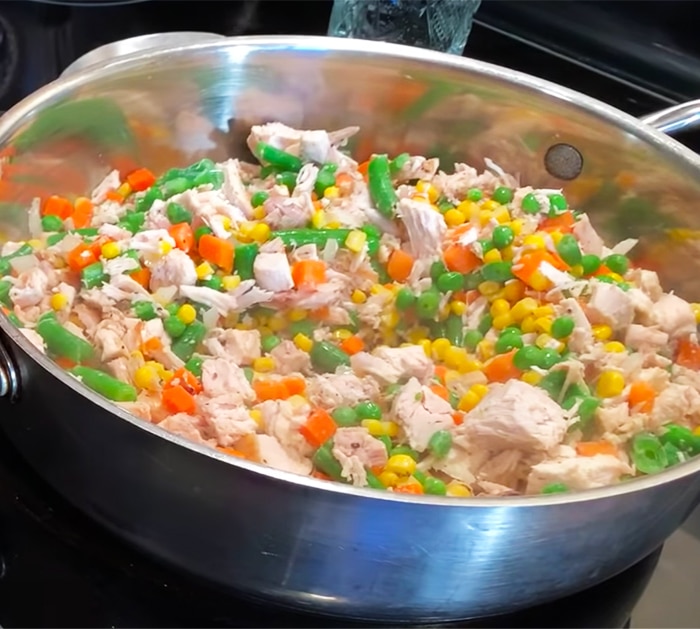 Next, continue to watch In The Kitchen With Gina Young tutorial on YouTube to terminate making the chicken pot pie filling. Let it cool down before scooping it into the pie crust so it doesn't obtain soggy. Bake on 325F for about 50 minutes.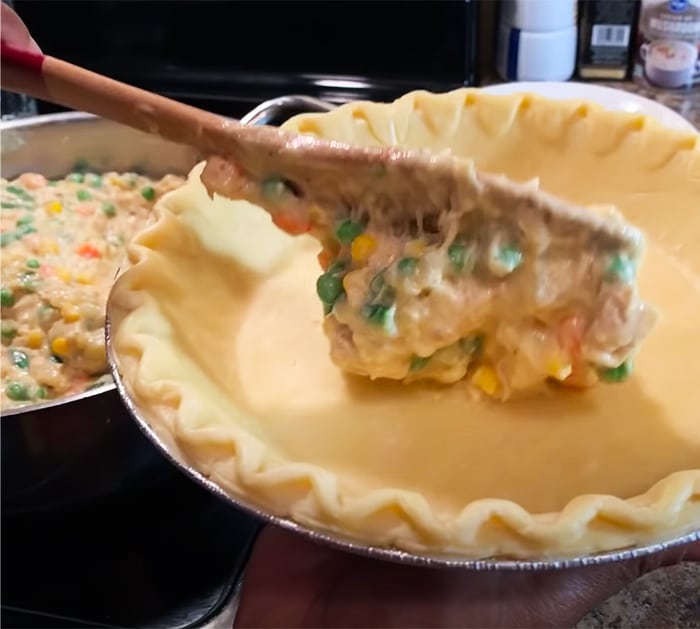 Overall, I love how golden and flaky the outer crust came out. I didn't cognize you can just cast another pie crust on top. This recipe looks so creamy and I haven't had a chicken pot pie in forever, so this is added onto my recipe list.
– De.ChromeOnlineGames


Latest posts by Carla Martin
(see all)